I don't think these need any form of description other than telling you they are SO GOOD, and healthy healthier because they're baked!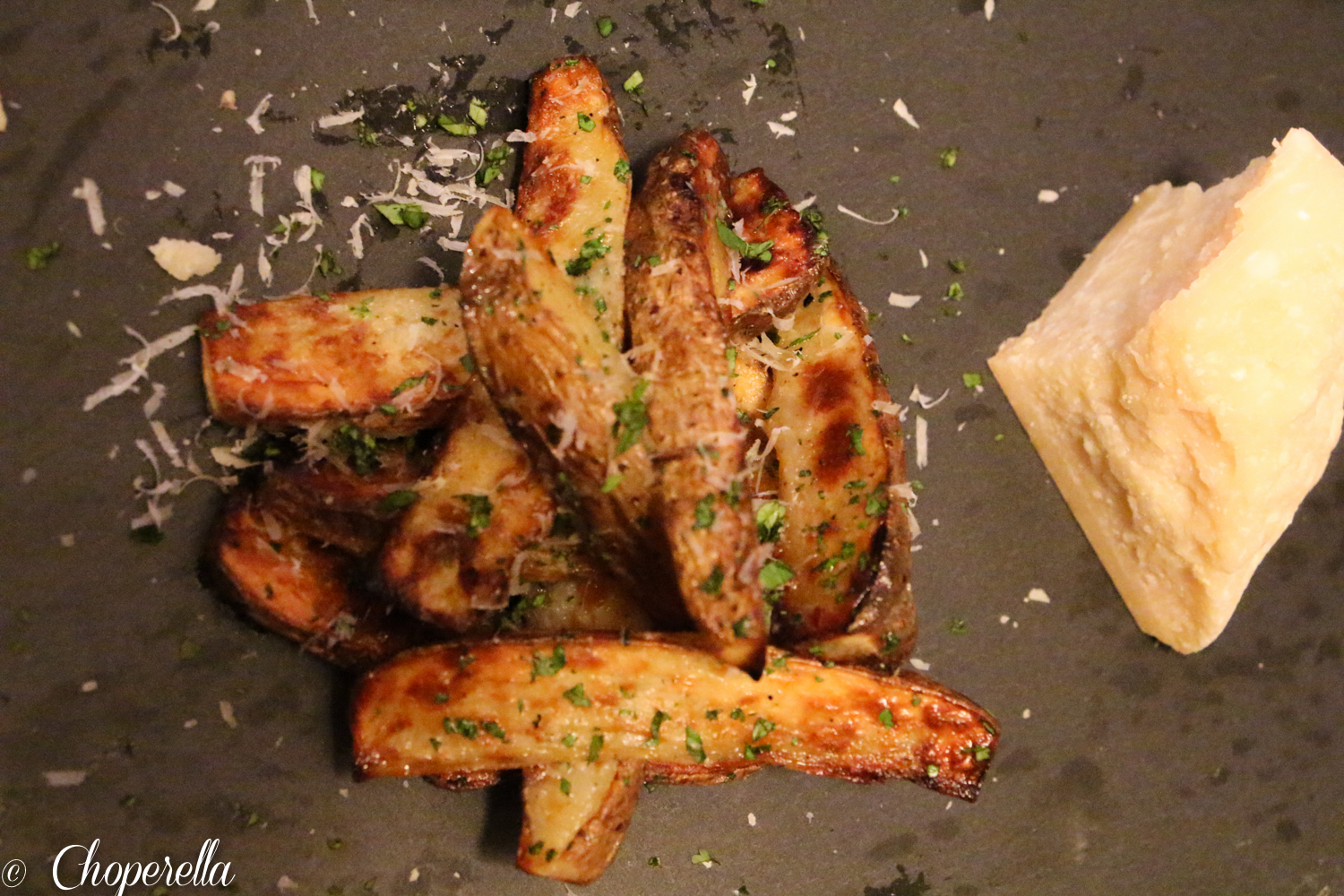 Oh, and that they're very easy and so good. Regular potato's are great, but don't get me started on how good the sweet potato's are…
Did I mention how good? SO GOOD. My sister who was insanely sick at the time, with no appetite, who also couldn't even down ginger ale, devoured them.
So please try them, they're simple, easy and so good! Enjoy!
2 Russet Potato's
2 Sweet Potato's
1/2 Cup Fresh Grated Parmesan Cheese
2 tbsp Truffle Oil (I used white truffle infused oil)
2 tbsp Chopped Cilantro (optional)
Vegetable Oil
Salt
Pepper
1. Pre-heat your oven to 425ºF and place the rack in the middle of the oven. Line a large baking sheet with foil.
2. Wash and scrub the potato's well. Cut the ends off the potato's and slice them into thick wedges (1/2 inch). Soack the wedged in P bowl filled with cold water for 5 minutes. This will help to take off some of the starch so they can crispen up!
3. After 5 minutes, drain the water and dry each potato wedge very well on a dishcloth. Place the wedges in a dry bowl and sprinkle with salt lightly and pepper evenly. Toss the wedges. Toss about 1 tbsp of vegetable oil on the wedges as well. Enough to coat them.
4. Place the wedges in a single layer on the baking sheet. Bake for approximately 25 minutes, flipping them over halfway through cooking time.
5. Once the potato wedges are cooked and crispy, take out of the oven and drizzle the truffle oil, and toss gently. Sprinkle the parmesan cheese and cilantro over top and toss again.
6. Digg in!

Servings : 4
Ready in : 35 Minutes
Course : Appetizer, Sides, Snack
Recipe Type : Lunch, Sides
Ingredient : Parmesan, Potato, Sweet Potato, Truffle Oil